To Kenyan women, please accept our collective apology, and renewed solidarity.
Government misses luxury vehicle tax revenue target | Business News 2019-04-15
Residents, who were evicted from unallocated vacant apartments in Nellmapius in Mamelodi East, Pretoria following a court order, say the ANC has commi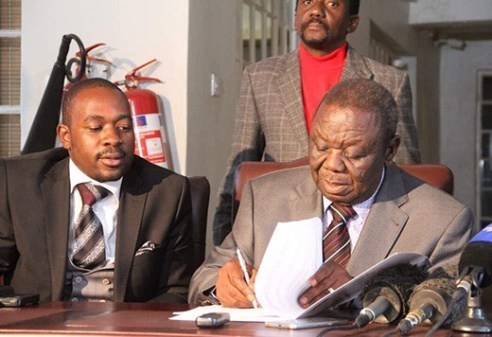 Chamisa Says It's Time He Puts Down Tsvangirai's Jacket And Wear His Own | ZimEye
Minister of Transport and Communications, Dorcas Makgato, has blamed lack of prior planning in the acquisition of new aircraft by Air Botswana, which
Bill Ruzima yahishuye agahinda yatewe no kuririmba ntiyishyurwe acyiga umuziki ku Nyundo - IGIHE.com
Justin Harding's debut at the Masters couldn't have been scripted any better as he impressed on the biggest stage at Augusta National.
Congo, and Zimbabwe in Group A as per last Friday's draws
Each team utilises its resources and know-how to meet the challenges and prepare dishes.